What appealed to me about the Union Long Beanie pattern when I read it?
I loved the neutral colours and the combination of the wide rib stripe with the lace stripe. A very wearable hat that would be perfect for wearing on beach walks or while window shopping in the city.
Union Long Beanie designed by Connie Chang Chinchio was published in Weekend Hats by Cecily Glowik MacDonald and Melissa LaBarre. This is a wonderful book and since purchasing it I have knit several of the hat patterns.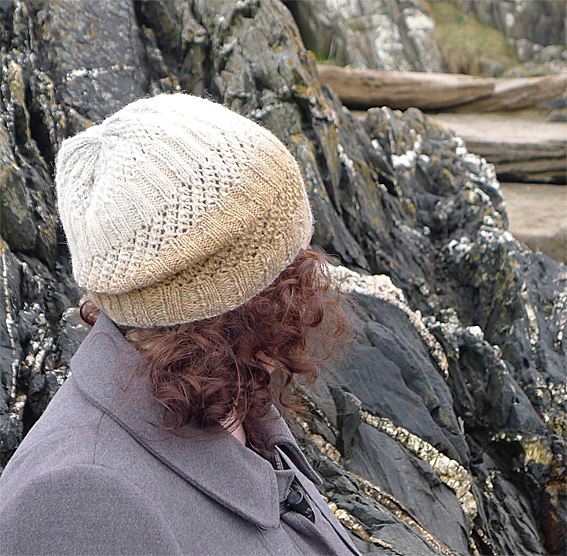 I used Kauni DK weight wool that has a very long gradual transition in colour from camel to oatmeal to soft grey tones. I liked the combination of the wide stripes of rib and lattice lace work.  I also love the shape of this beanie.
Changes I Made to the Pattern
I only made a couple of modifications to the hat pattern:
I decided to have the ribbed stripes match up with each other rather than having them offset.
The pattern had a decorative ribbed strap sewn on and buttoned at the side to cause a little scrunching of the fabric.  I did knit the strap and pin it in place but I preferred the hat without it, so I didn't sew the strap in place, and discarded it instead.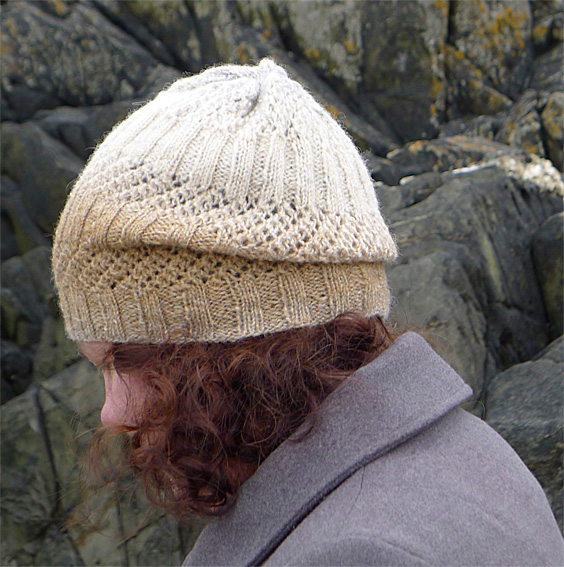 Would I Knit this Pattern Again?
A warm and comfortable beanie to wear and a stylish option for a walk on the beach at Groomsport on a cold grey day.
I think that this hat knitted in a matching yarn to the Sausalito scarf would make a lovely companion piece although the sizing would need to be adjusted before knitting the hat in 4 ply yarn.  So, yes I do intend knitting this beanie pattern again.
The Union Long Beanie would be beautiful knit using the Artesano Alpaca DK or the Noro Silk Garden Lite.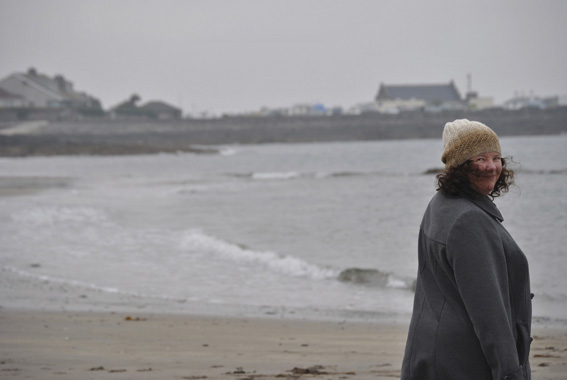 Steps
I love the steps set into the rocks at the end of the beach at Groomsport.
When the tide comes in the steps gradually disappear underwater and it is easy to let your imagine wander…  to visualise a watersprite walking down the steps into the water, with the pretty bright green seaweed drifting around her ankles as she takes each step.