I was reasonably pleased with my progress on the second Wandering Sock by the time we reached the Burren in County Clare. I'd almost finished knitting the leg, even though, I'd snoozed for a couple of hours.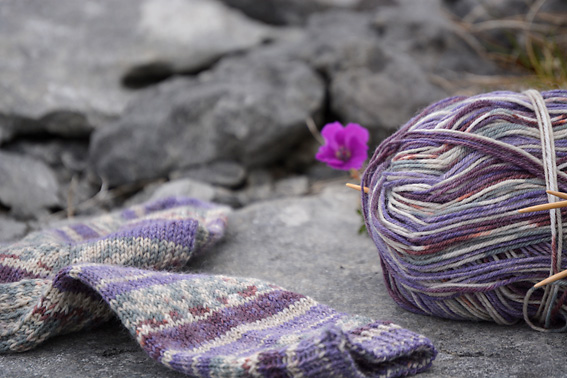 End of May to early June is the perfect time to visit the Burren. So many of the wild flowers are flowering or in bud!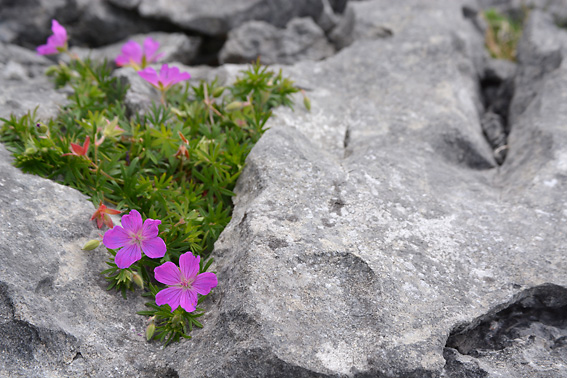 The bright pink bloody cranesbill is very pretty and rather abundant in the cracks of the limestone pavement.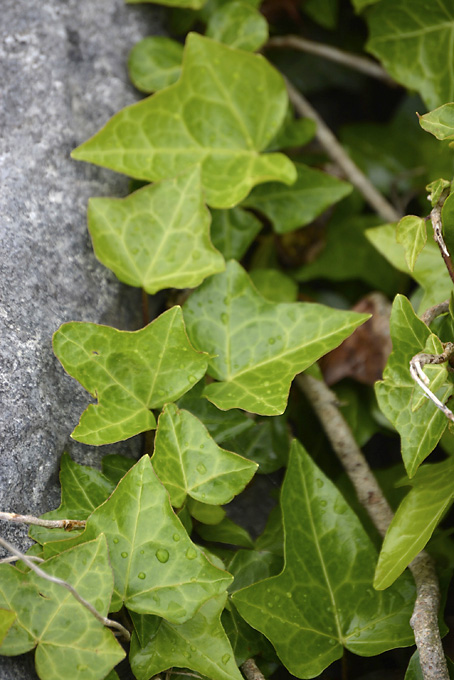 Although, it is hard to beat the sheer elegant beauty of the polished ivy leaves particularly with a few drops of rain on their leaves. The plants only just show above the edges of the crevices in the limestone where they are sheltered from winter storms, wind and rain driving in from the Atlantic Ocean.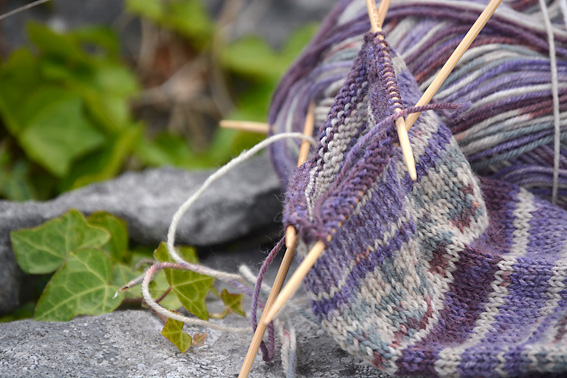 The burnet roses were beautiful. There were delicate pale pink and white blossoms.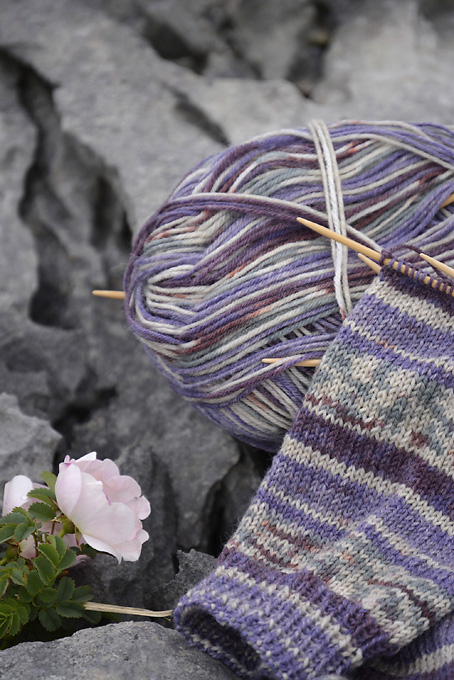 "This lunar like rocky landscape is a National Park and geological wonderland of terraced grey limestone covering 250 square miles in North Clare. The Burren is world famous for the richness and beauty of its wild flowers, where Arctic and Mediterranean species flourish side by side."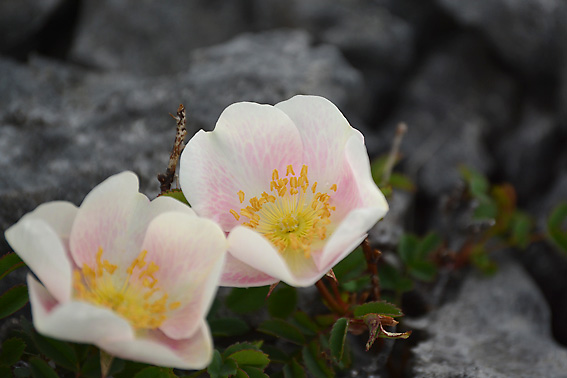 The Burren is a joy of a place for anyone who loves wild flowers. You can find such extraordinary variety's that are only found growing in these unusual limestone pavements in County Clare, in the West of Ireland.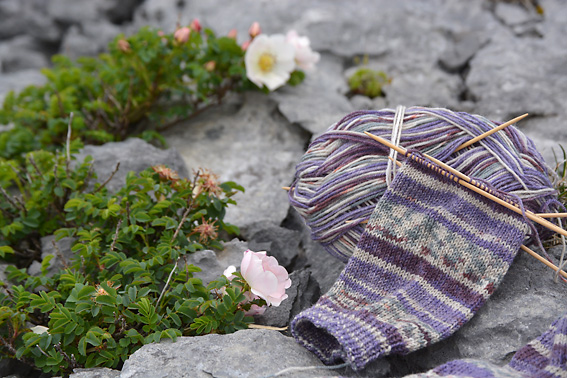 Some of the plants are very rare and none of the plants should ever be removed from this unusual habitat that they live in. They probably wouldn't survive anywhere else anyway so it really would be such a sad waste!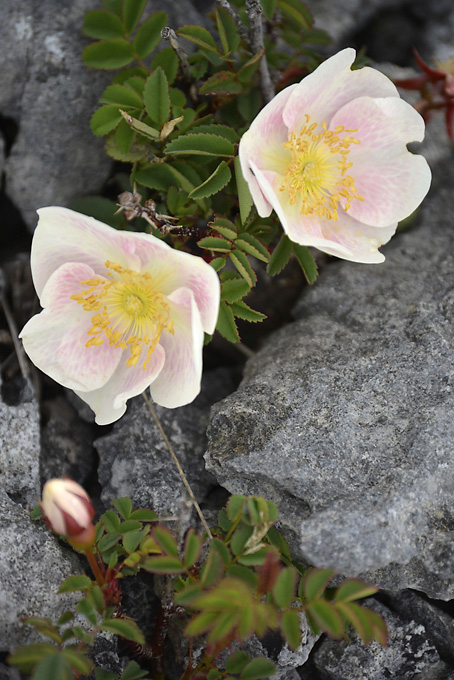 The more I look at this beautiful Message in a Bottle colour way, the more I love it!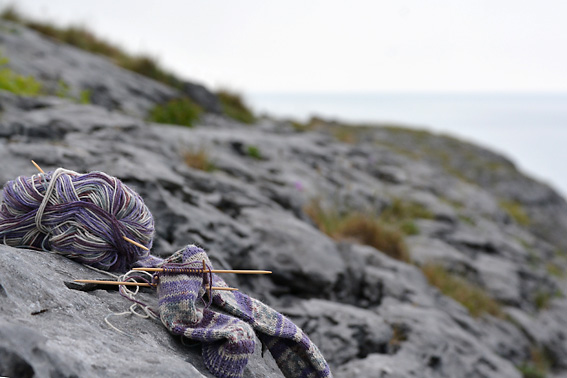 The flat and unusually shaped rocks are amazing. The deep cracks in-between the limestone rocks can be very deep so we had to take care walking around.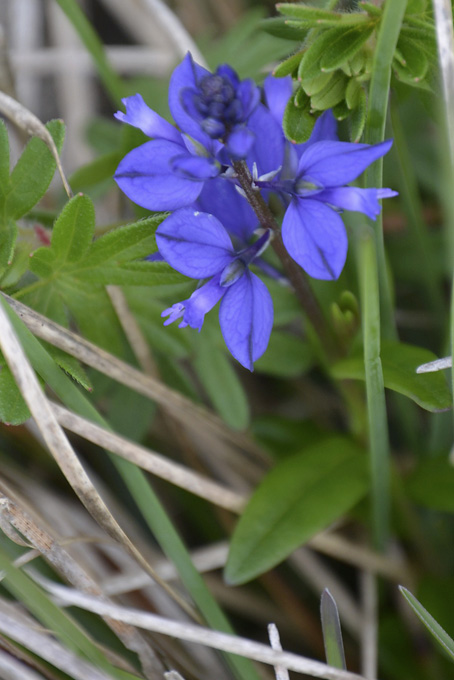 We didn't see any of the Spring Gentian that The Burren is so famous for although we did see a few different clumps of Milkwort which is also a lovely bright blue.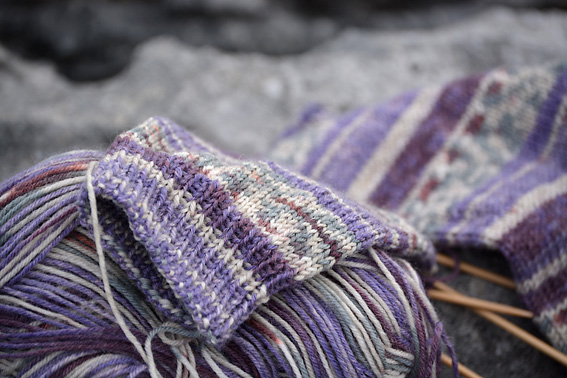 "Mostly made up of bare, grey limestone rock, the weather has cracked and creviced over time to produce amazing patterns on the land… You may even see the rare Alpine plants that thrive here peeking up through the fissures."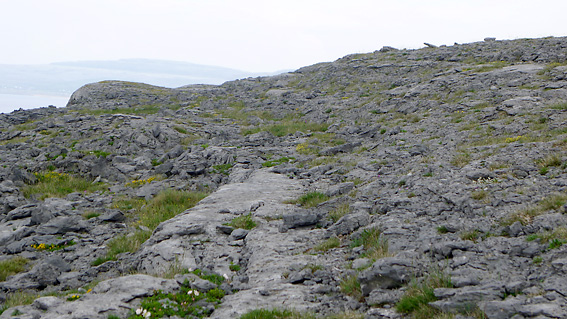 I couldn't resist photographing the Wandering Socks beside the wild thyme. The purple tones in the Message in a Bottle colour way looked so pretty beside this lovely plant.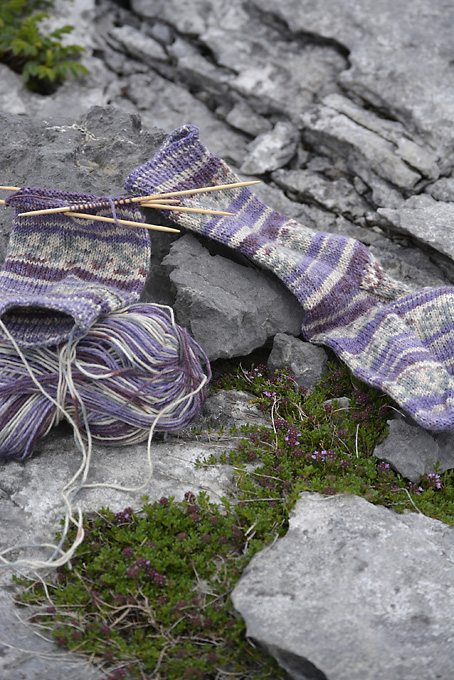 We were a little early for the wild thyme which was just coming in flower. Another few days and it would have been a mass of pretty lilac purple blossoms.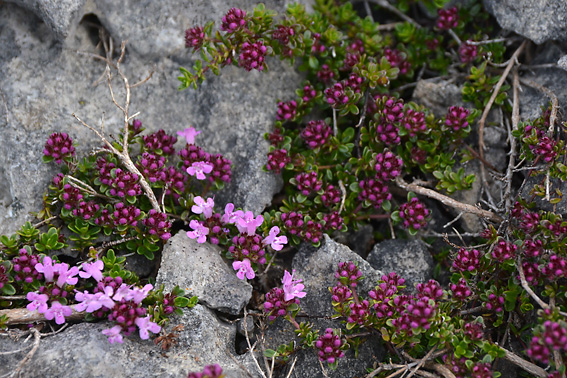 Mountain Avens is a protected species in the Burren. It has at least 8 petals and lovely yellow stamens in the centre. The plants leaves are reminiscent of miniature oak leaves in shape. I was really pleased to find one to photograph.