After our long drive from the Gap of Dunloe in County Kerry to Connemara in County Galway via The Burren in County Clare we were really tired. The cottage at Dawros Beg was amazing. It was more of a family home than a holiday rental.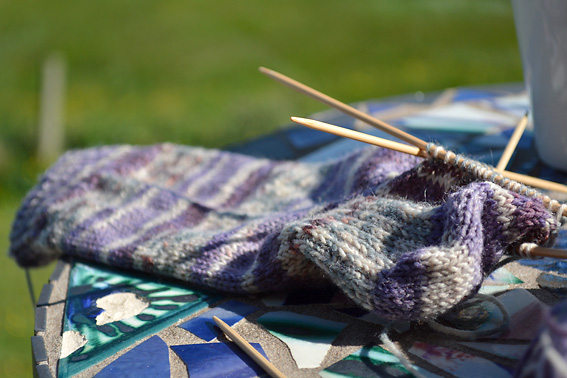 The setting was just so tranquil. So the following day we decided it was time for some rest, relaxation and sock knitting. (Also, as it was such a lovely hot day I thought I'd catch up with the laundry.)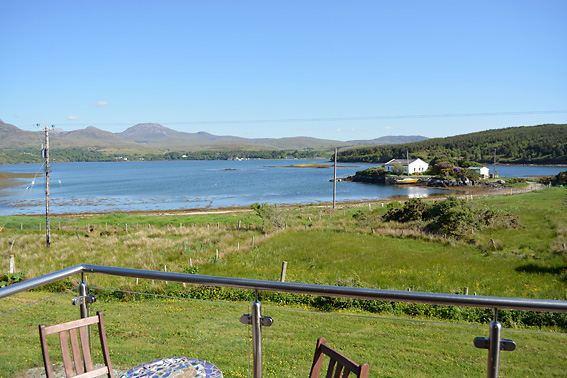 It was a pleasure watching the tide going out and coming back in. Time just passed by slowly and peacefully!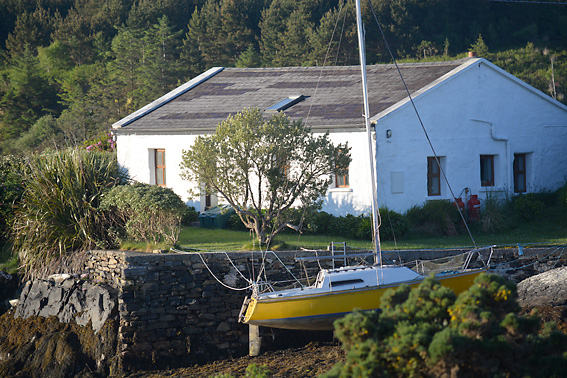 We enjoyed our breakfast while sitting out on the first floor balcony and just absorbing the amazing view of Dawros Bay and the traditional fishing cottage opposite.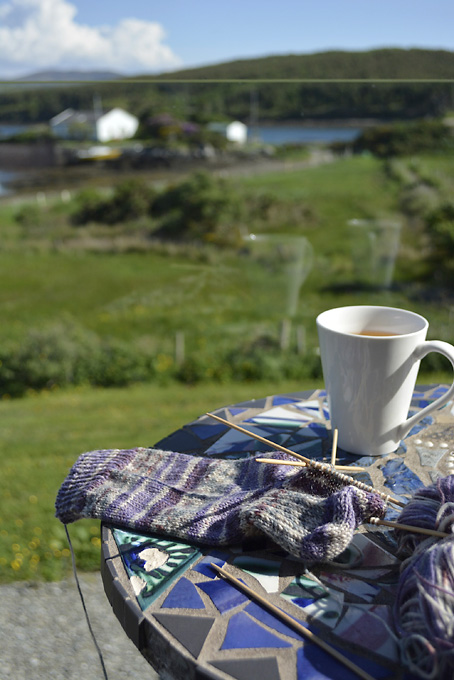 I always use my notebook to take notes of every step of knitting my Wandering Socks. I like to write down details of the yarn I'm using, the needles, the number of stitches cast on. I make a note of the tension. Keep track of the number of rounds for the cuff, the leg and the foot. I like to note the style of heel, number of rows for the heel flap and how many stitches I've picked up and knit along the edge of the heel flap. The style of toe. All the little details that I will need to know if I put the second sock down and leave a period of time before finishing it. I will know exactly what I did when I was knitting the first sock.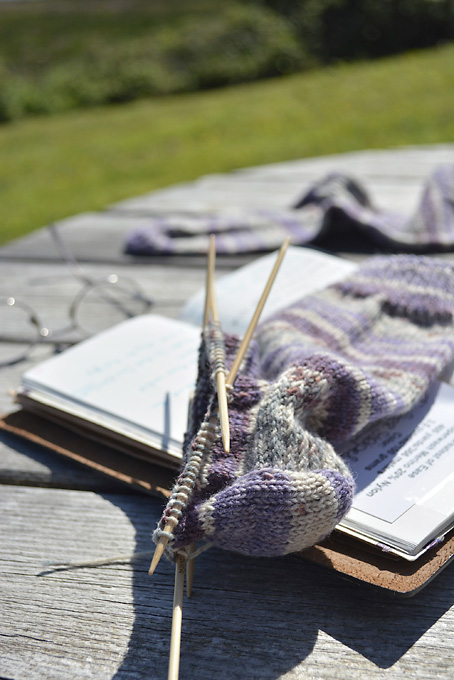 I have two Midori Traveller's Notebooks. One is used as a diary/planner. The other is used for tracking all of my knitting projects.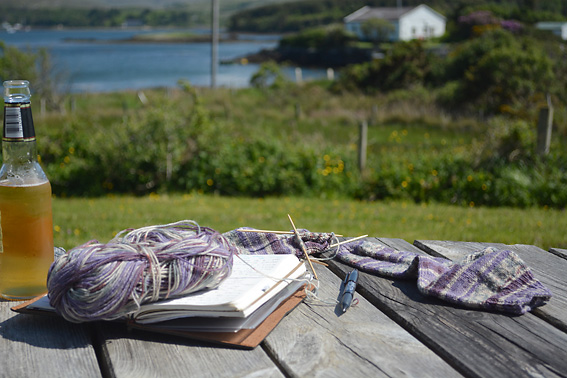 The Midori Traveller's Notebook is a system that allows me to add different notebooks into it such as holiday journals. And then I can remove them when I don't need to carry them with me all the time.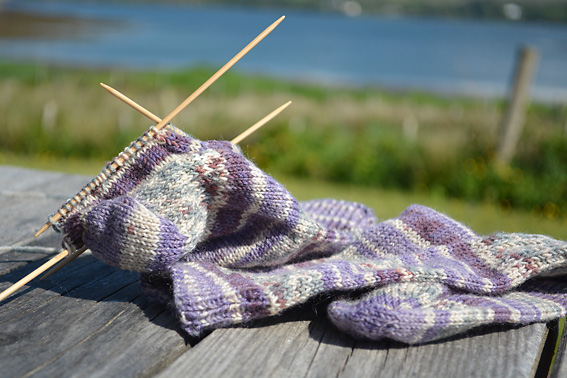 I'm so pleased with the progress on the Wandering Socks. I've now turned the heel on the second sock and was knitting the gusset. I'll give details of the Wandering Socks pattern in the next and final Wandering Socks post.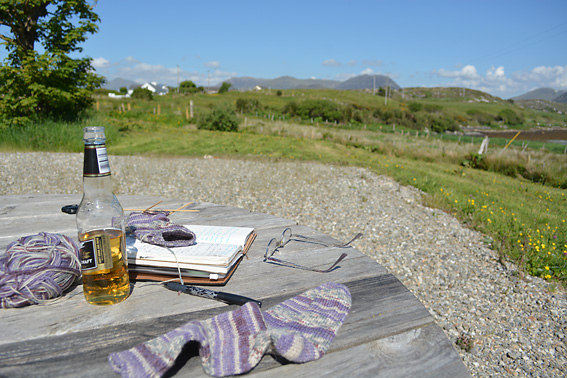 It was such a warm day that we treated ourselves to a chilled beer and a snack!