The Tetrapod Trackway on Valentia Island dates from the Devonian period over 365 million years ago.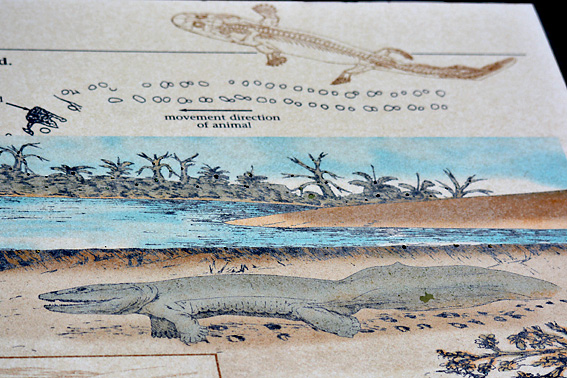 Neil really wanted to see the Tetrapod Trackway although I've got to admit that I teased him that the Tetrapod just looked like an enormous prehistoric newt!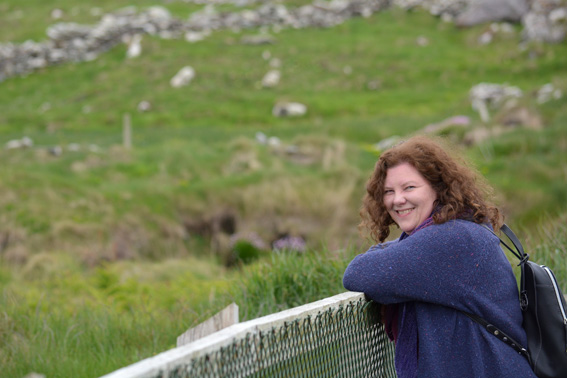 We walked down to the rocky shore line from a small carpark near the road.
"Don't expect a smooth walkway, instead be prepared for a steepish sloping path (but very manageable) and depending on sea conditions you may or may be able to get down to see the actual track way. It is not an exaggeration to say that you will see the track way in its original condition."
We reached an information point and then passed through a gate (which I'm leaning against in the photo).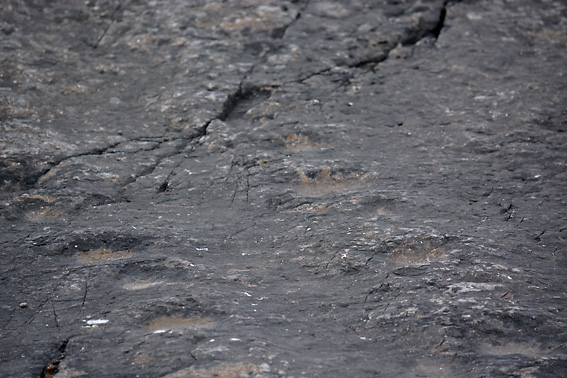 The Valentia Island Tetrapod footprints are the most extensive of the four Devonian trackways in the world. They really are rather impressive! Particularly, when you think about how old these are.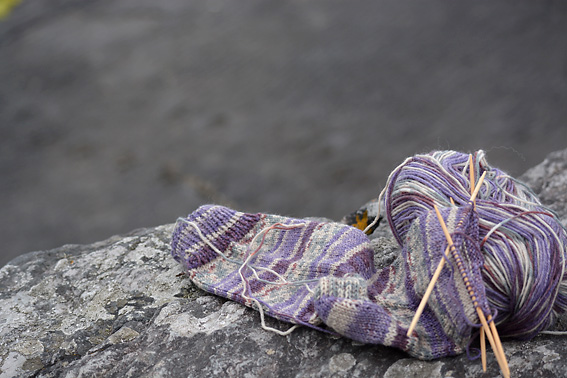 The Wandering Sock photographed sitting on a rock overlooking the Tetrapod Trackway are progressing well. I've finished turning the heel, have completed the gusset and am about a third of the way along the foot.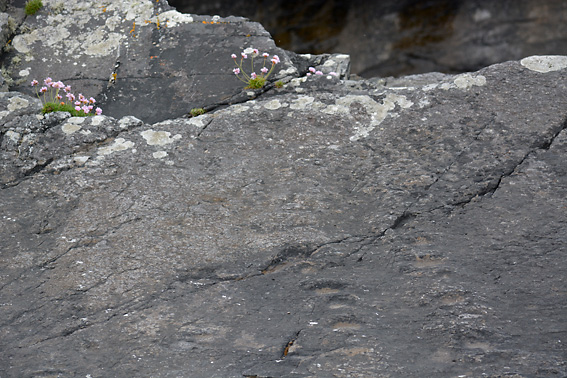 "In 1993 an undergraduate geology student discovered a tetrapod track on the north east of Valentia Island. The tetrapod tracks are in lay person's terms footprints of a animal believed to have been created some 385 million years ago (give or take a year or two). The Valentia Island track way is of international importance as it provides some of the oldest evidence of one of the first water dwelling creatures which crawled out of the water and made the important evolutionary step toward land dwelling."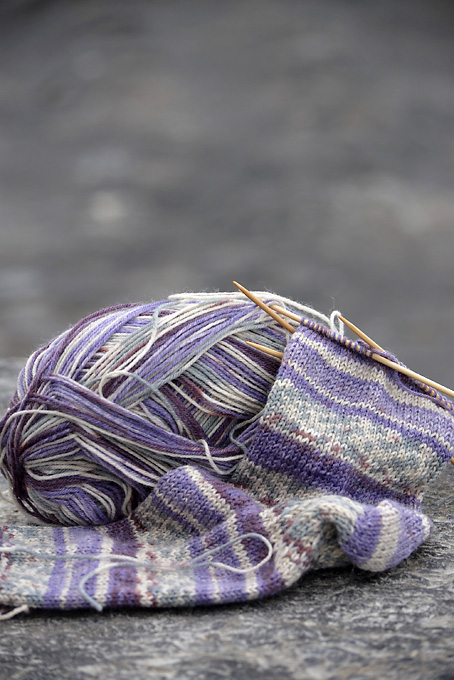 I've tried the sock on and love how it is turning out! Gorgeous self patterning sock yarn, my favourite colours and a very comfortable sock pattern. Perfect!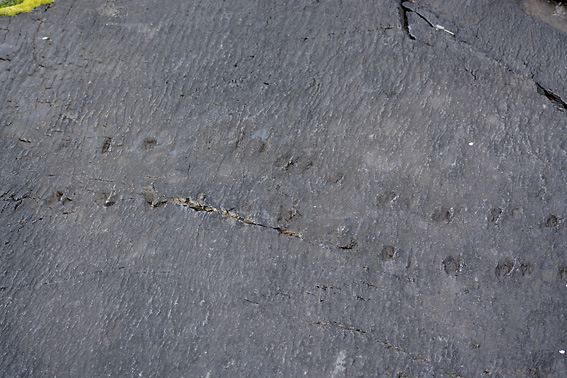 Just to leave you with a final photo of these amazing footprints. Imagine, they have been in this rock for 365 million years. Just think, when this tetrapod walked across the ground here, Ireland, was attached to North America and south of the Equator.