We all have favourite knitting tools that we have beside us all the time
When we are knitting our latest project
When we are knitting samples for fun
When we are playing with new colours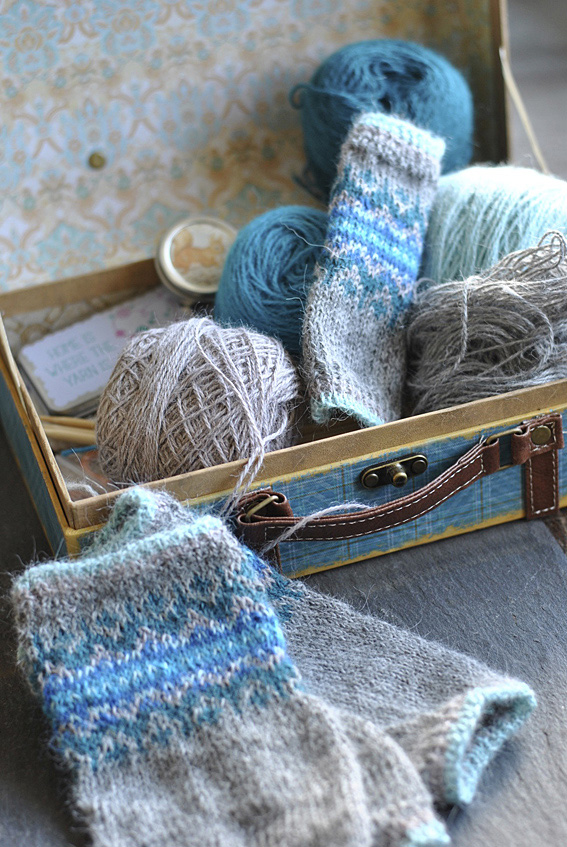 What are the indispensable items that you like to use?
What do you keep beside you all the time?
Essentials included in mine:
Calculator
Ruler
Card with yarn samples
My tin of stitch markers
Pencil
Notebook
Bamboo DPNs in several sizes – helps prevent painful wrists
Needle Gauge
My tin of tapestry needles
Stretchy bandage (when my wrists are painful)
The beautiful box was bought in TK Max.  I love watching out for lovely boxes.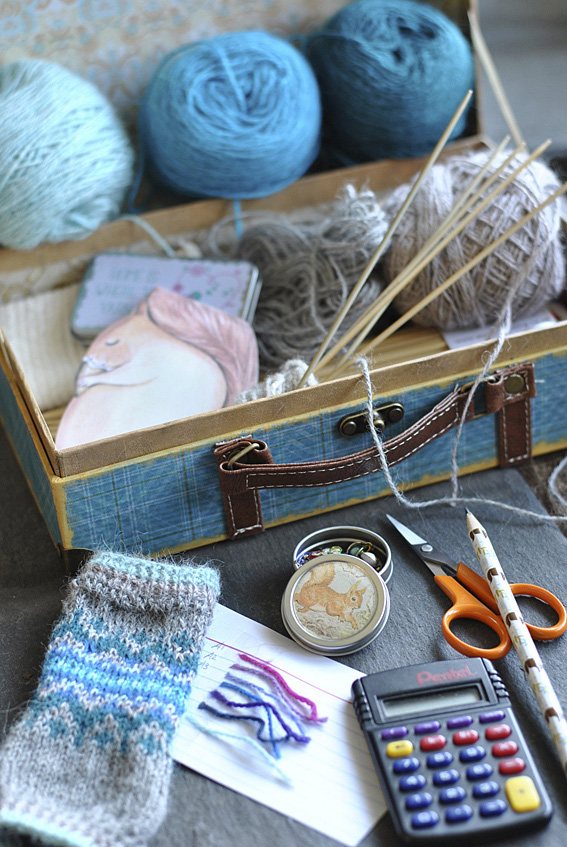 Not Included in the photograph but usually on the table beside me:
Books on fair isle (or the subject that I am interested in at that time)
Graph paper
Box of coloured pencils
My lever arch file of charted design ideas for the samples I am knitting
My A4 notebook where I write down what I am thinking of: notes of shaping; on which rounds; and anything that I think I need to change.
Tell me what knitting equipment you couldn't be without.