When is it time to consider the worst?
When the project that you were so excited about after casting on months and months ago has been neglected. When, despite all of your good intentions it fell by the wayside.
I look at my blog post "Starting the Sky Scarf" and I just know that there isn't going to be a finished Sky Scarf for me to be photographing, writing and posting in the near future.
by 
koudy-vw
Unfortunately, the words "RIB IT… RIP IT… RIP IT" are shouting in my head every time my eyes fall on the offending project box. You know the one… It's the one that makes me feel guilty. Makes me feel like I failed.
Well yes, I did fail at this particular project. But on the other hand, I now know that a long term project that requires me knitting 2 rows each day and looking out at the weather every day at the same time, is NOT a project for me. Sadly, I have discovered, I do not have the patience or the long distance organised life required for the completion of a project like the Sky Scarf…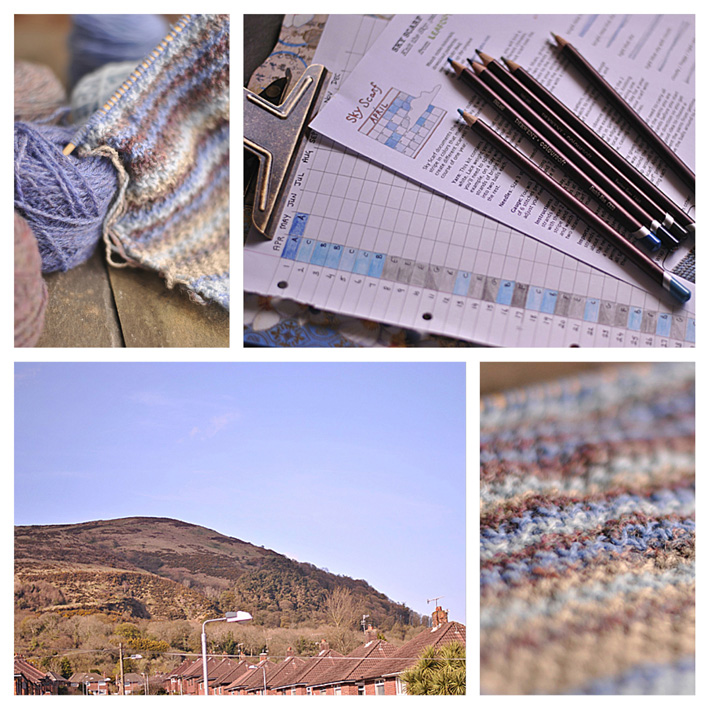 When I first came across this pattern, I loved the idea. I loved the concept. It really appealed to me. But unfortunately, I am the type of person who gets really really enthusiastic about a project and then I just keep knitting. On a daily basis, burning the midnight oil, until there it is. Sitting in front of me at 2 am. As bleary eyed, I sew in the last yarn end and pat it out flat so that I can admire the newly finished knitting project.
I rather like the colours in the sky scarf project and maybe I could repeat the same month several more times until it reaches the correct length? Or I'll just give up on it completely and frog it… and the yarns can go back into my stash until a new project comes along.
Decisions… Decisions…
So what do you do? Do you frog the projects that just haven't worked for you? Or do you leave them languishing in a project bag or box? I would love to know your experiences. Do you find it difficult to let these knitting projects and dreams go?
Links