I spent Saturday afternoon with the Belfast SnB group for the World Wide Knit in Public Day 2017. They're a wonderfully welcoming group of ladies and so much fun to knit and chat with. This is a very talented group of crafters with knitting, crocheting, embroidery and spindle spinning all taking place.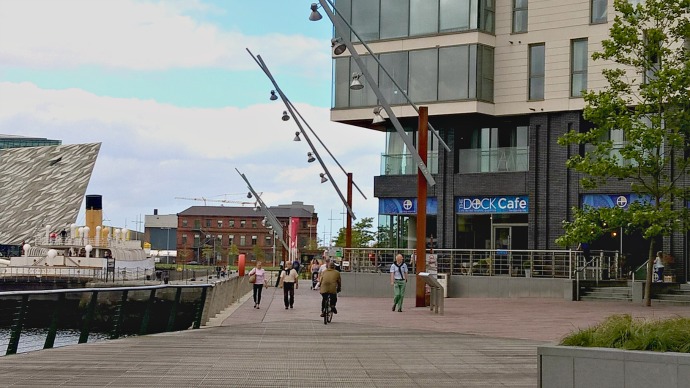 They were meeting up at the Dock Cafe near the Titanic Building in Belfast at mid-day. It's a very exciting year for this fun loving group of friends as they're celebrating 10 years together.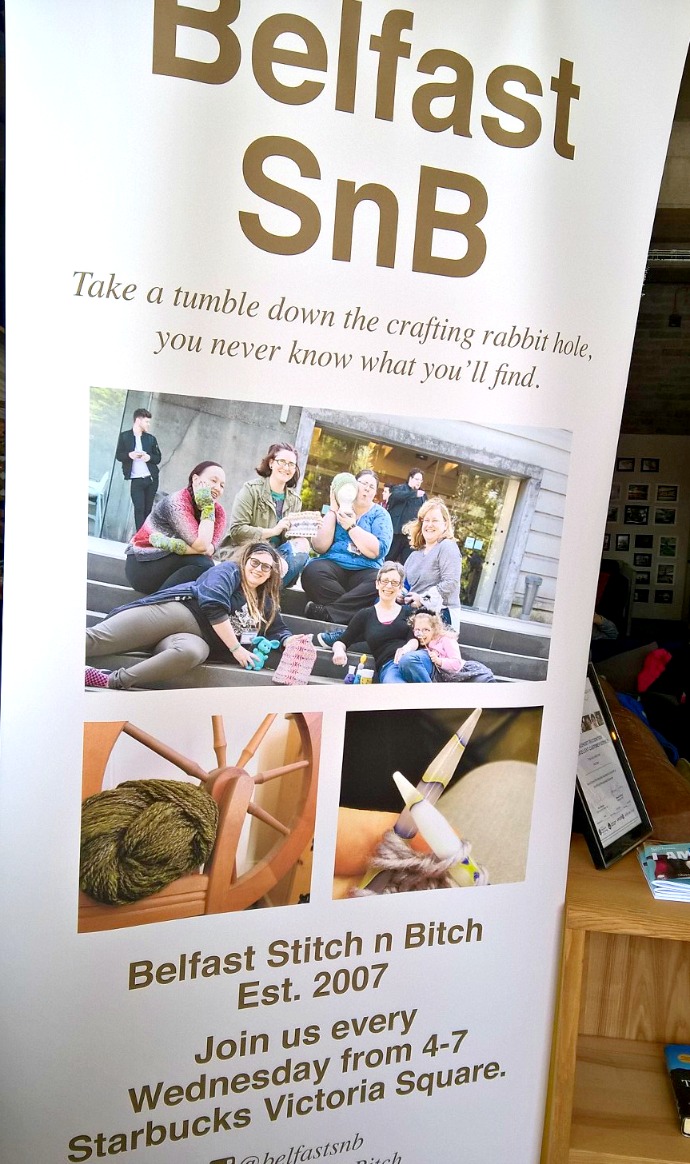 To commemorate this they decided to write and publish a knitting pattern book. You can read about their book journey on their blog A Million Paper Stars. I bought a copy along with the goody bag and look forward to choosing something to knit from it. It is a slim volume containing six knitting and crochet patterns.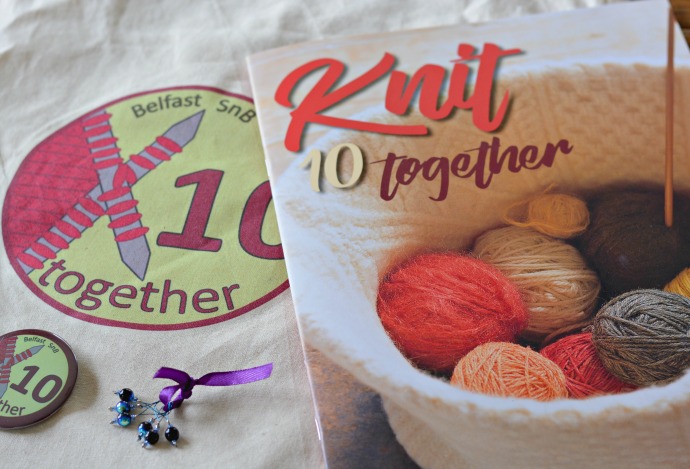 Of course you can't attend a knitting in public event without bringing some knitting. I cast on the second sock after I had grafted the toe and sewn in the tail ends on my first sock. This pair of socks has taken me a long time to make as my knitting time has been curtailed with problems with carpal tunnel in my right wrist. I've been doing some stretching exercises to help strengthen my wrists.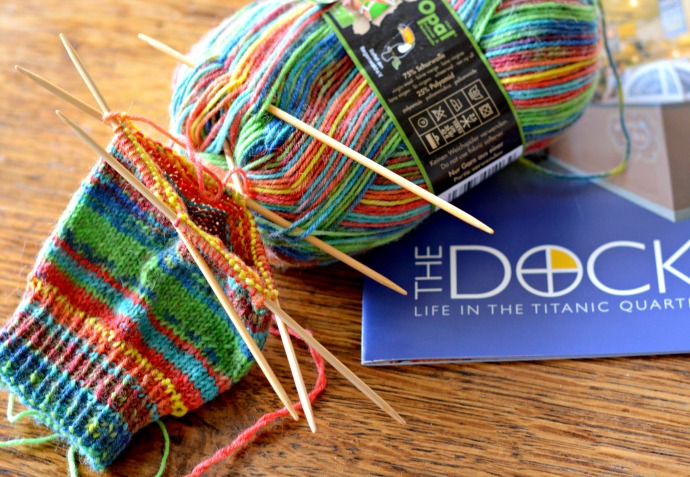 I look forward to spending more time with these friendly ladies very soon in Starbucks, Victoria Square, Belfast! You can keep updated with events and chat on their Facebook page.
On Saturday evening, the fibre arts theme continued, when I watched Yarn, on Netflix. It was a wonderful documentary from the breathtaking opening scenes of Icelandic Sheep in Iceland to the mesmerising crocheted mermaids tail on a beautiful girl swimming underwater in Hawaii… I became so drawn in to the world of textile artists, performance art and yarn bombing that after a little while I barely noticed the subtitles. If you have the opportunity to watch Yarn I highly recommend it!
The weekend culminated with a visit to the cinema to see Guardians of the Galaxy Volume 2. I had thought I'd missed the chance to see this on the big screen and was delighted to discover it was still showing at the Odyssey Cinema. If you like films that are based on Marvel Comic heroes, this is definitely one of the better ones. In places it was very funny. But, it would be better if you'd seen the first Guardians of the Galaxy as volume 2 continues the story.
I hope you had the opportunity to take part in WWKIPD, 2017 with a group of knitting friends. Knitting can be a solitary pastime and it is amazing when you have the chance to spend time with other people who appreciate a colourful skein of yarn!
SaveSave
SaveSave
SaveSave
SaveSave
SaveSave
SaveSave
SaveSaveSaveSave
SaveSaveSaveSave
SaveSave
SaveSave
SaveSave