Did you take part in the World Wide Knit in Public Day?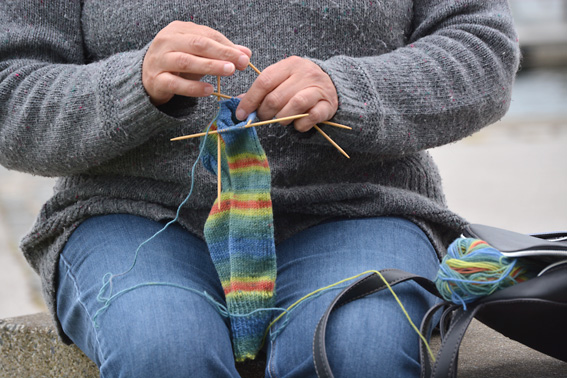 Do you enjoy knitting in public?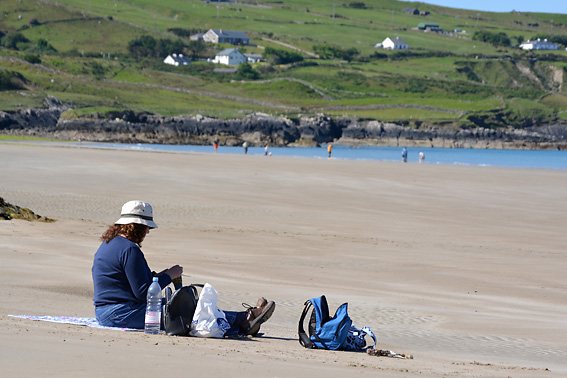 Or will you be seen knitting while on holiday, sitting on the beach or in a cafe? I was knitting the first of these socks while we were on Lettergesh Beach in Connemara, Co Galway. I'm only on the foot of the second sock now!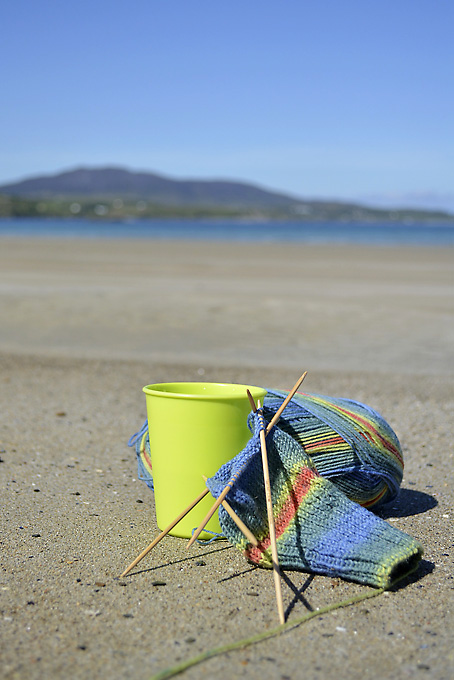 Do you always have a knitting project inside your bag ready to knit when you have a few minutes waiting somewhere or while visiting family or friends?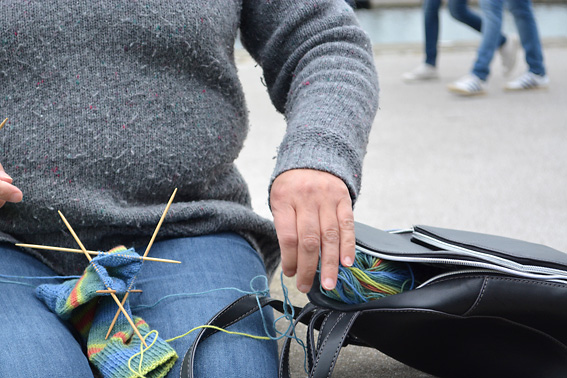 The World Wide Knit in Public Day was today, Saturday 18th June.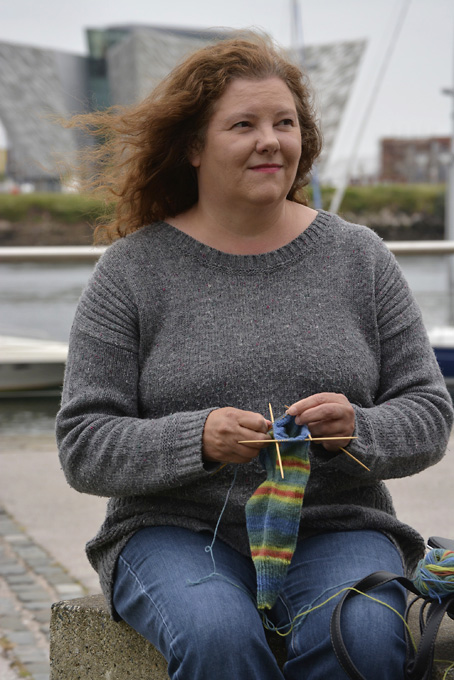 There were a couple of knitting in public events near Belfast, one was in Newtownabbey, the other was held at the Ulster Folk and Transport Museum in Cultra, County Down. It was organised by the Belfast Stitch & Bitch Group. I wasn't at either of these events.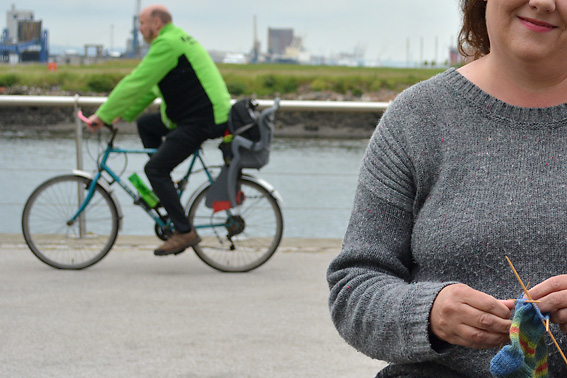 Neil and I were in Belfast, wandering around the Titanic Quarter, before going to have a pizza in the Odyssey. As usual I had my WIP sock project in my bag and Neil kindly took a couple of photos!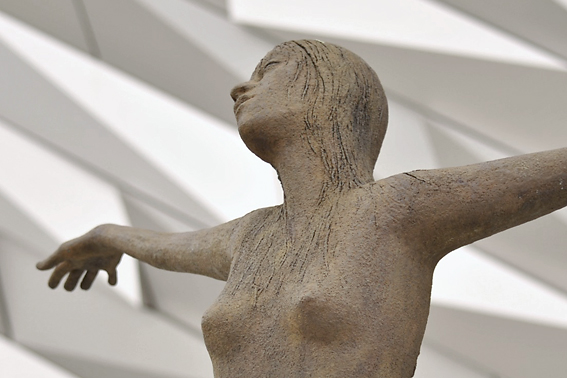 Did you do anything for World Wide Knit in Public Day, or are you like me, with a small knitting project like a sock always at the ready in your bag?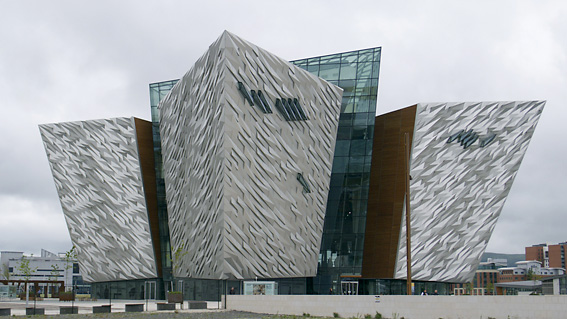 The Titanic Building is a beautiful landmark in Belfast that commemorates the building of the Titanic in Harland & Wolff the Belfast shipyard. We can actually see this building, in the far distance, from our lounge window.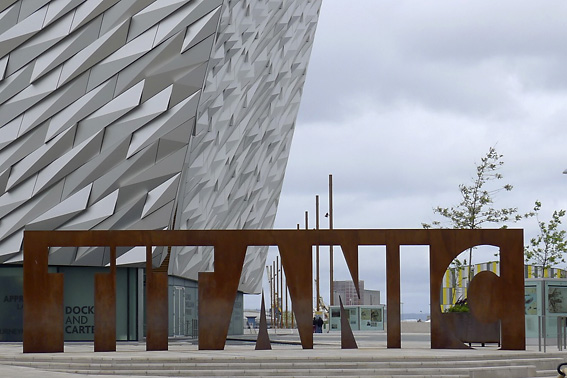 The building is beautiful particularly when the light reflects off the surface of the walls.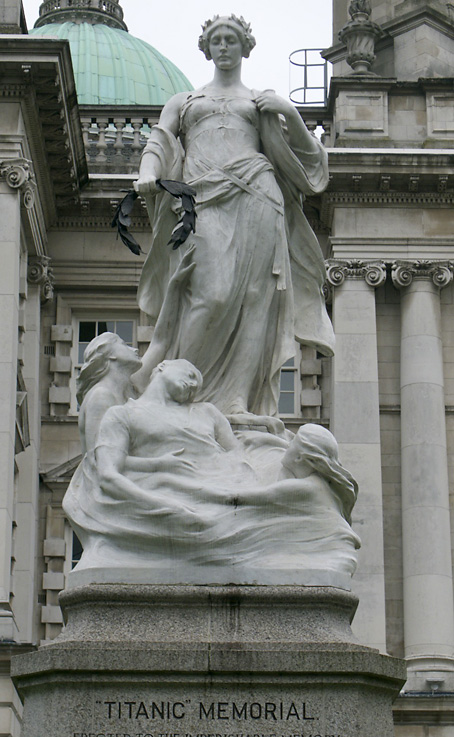 Beside the Belfast City Hall is a peaceful Titanic Remembrance Garden.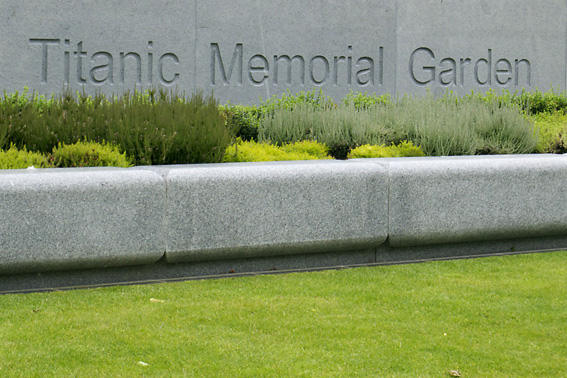 There is a long plinth with a row of plaques listing every name of the unfortunate passengers who were lost when the Titanic sank on the 15th April 1912.